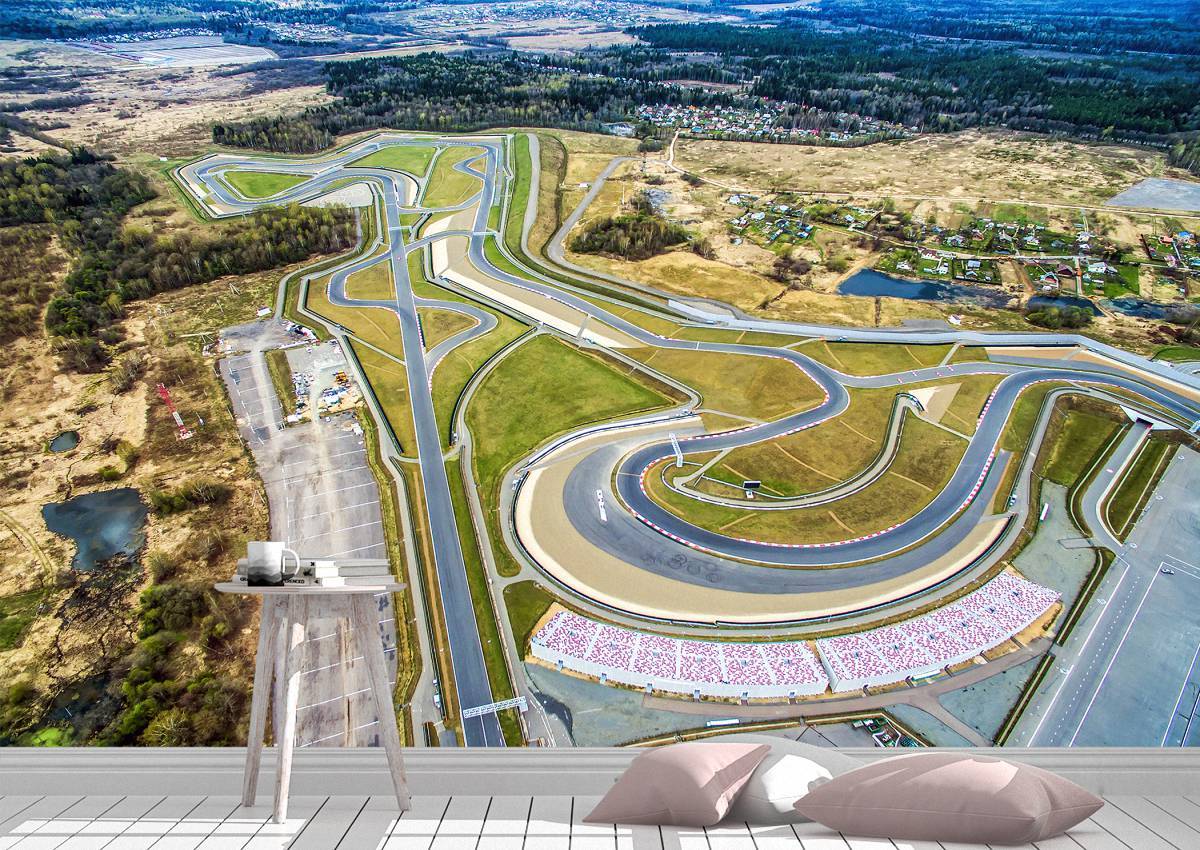 If you're fed up with mundane paintwork and fancy something a little more exciting in your home, office, or workspace, our wall murals could be exactly what you've been looking for. Unlike traditional photo frames and images, a mural wall can be an exciting way to completely enhance the look and feel of a particular wall.
Available in the highest quality vinyl and printed to suit walls of most sizes, our mural products boast instant appeal that can be easily applied and last for years to come.
At Blue Side Studio, we proudly offer two options for our customers when it comes to murals for walls; namely ready-designed solutions and customisable alternatives. Our own designs have been created by artists that know exactly what it takes to captivate an audience – and that's why you'll see astounding 3D wall mural patterns, as well as eye-catching options that help to maximise the look and feel of a wall.
If our incredible range of patterns and styles doesn't appeal to you, there's always the ability to enjoy a custom print. We'll take a design of your choice, and if compatible with our high-resolution printing, this can be printed onto your very own vinyl wall covering to be enjoyed for years to come.
Why Choose Our Luxury Wall Murals?
It's pretty simple really – we offer the ideal blend of quality, low costs and premium results. When picking a mural for wall spaces, we are always on hand to offer advice and guidance relating to the best fit and how to apply the wall mural sticker itself.
We pride ourselves on the quality wall murals that we sell and that's why we inspect each product that leaves us – to ensure the best results every single time.
Our customers come to us when they need a luxury mural for a wall and we never disappoint. We're more than happy to work closely with you to make sure that you get the design of your dreams, or provide assistance when choosing from our broad selection of creative prints that are currently available.
To learn more about how murals on walls could benefit you and your home or business, simply reach out to us today.
So many people overlook the potential of walls when it comes to decorating a room, but with Blue Side Studio, we make this process as easy as it can be. With our incredibly attractive wall stickers, you could quickly turn any internal space into a focal point in a sleek, effortless way.
With an astounding variety of wall decals and stickers available, we're certain that you'll find exactly what it is that you're looking for.
From the quirky and exciting, right through to the relaxing and comfortable; our wall stickers are printed on weather-resistant, highly durable vinyl. This makes them ideal for use in children's bedrooms, as well as living rooms, bathrooms and almost everywhere in between.
Decals for the walls in a home shouldn't just be a way to fill up space, they should be an opportunity for you to really get your creative juices flowing. Placing a decal on a wall can be a quick and easy way to add to a room or showcase your own artwork with our custom-printed wall sticker options.
Consider the fact that our decorative wall stickers are also available in a range of sizes, and you'll undoubtedly understand why they're one of our most popular products – with options for wall stickers for kids and adults alike.
Why Choose Our Stickers for Walls?
When it comes to quality, affordability and reliability, Blue Side Studio is second to none. Each and every one of our products are subjected to an extensive level of testing to ensure perfection every single time. Our decals for walls stand testament to this quality control, being printed on the finest vinyl and with the greatest attention to detail.
Not only do we pride ourselves on the world-class quality of our products; we enjoy nothing more than seeing the wall stickers that we print in action when our customers send us photos and videos.
We make the application process easy and are always a phone call away for those that need advice on how to stick wall decals properly and securely.
To learn more about us or for an enquiry relating to our products and services, just send us a quick email or give our team a call today.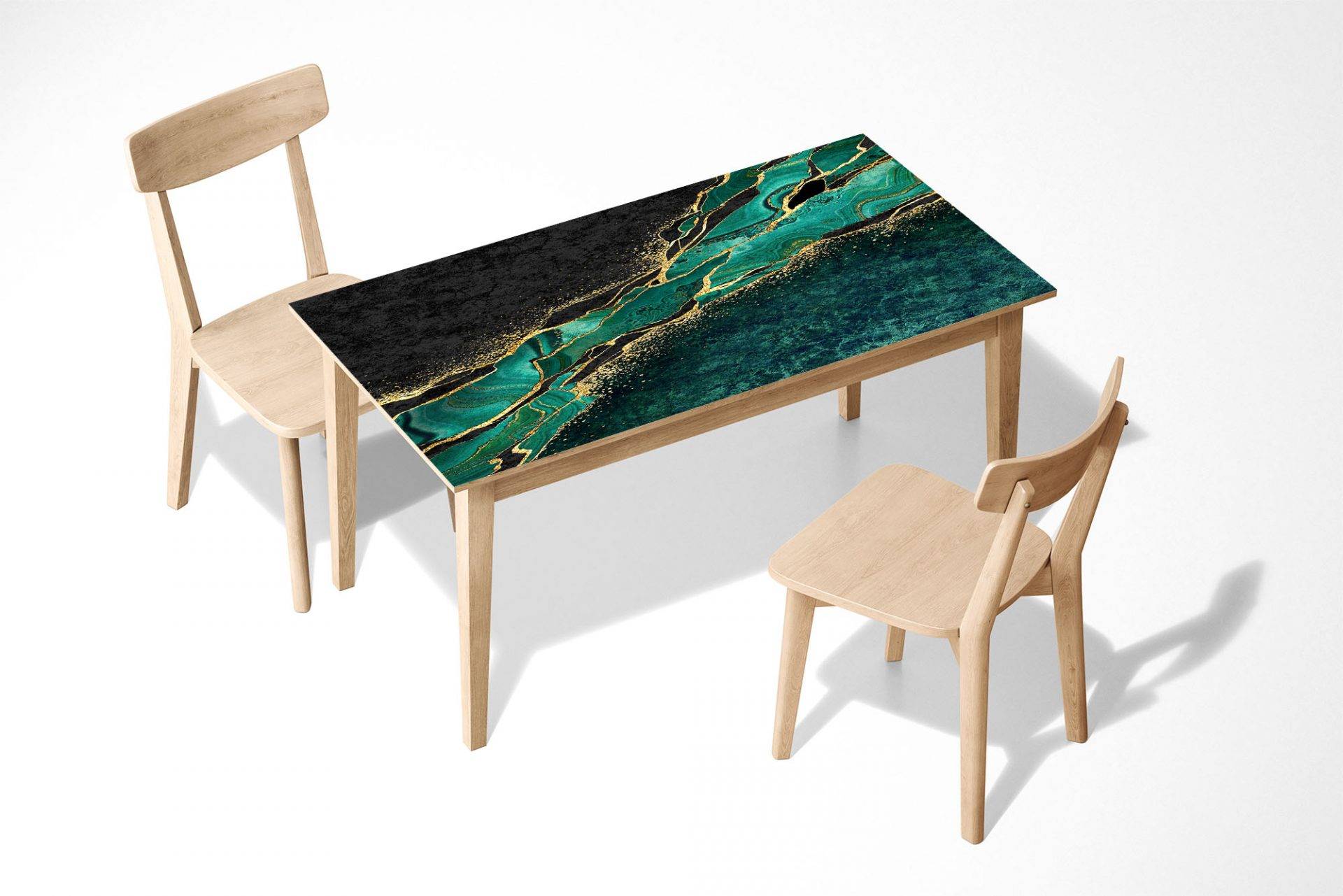 Are you looking for an elegant solution that protects a table or desk, whilst fitting a theme or style? At Blue Side Studio, our table vinyl covers are some of the finest quality on the market – and they are as waterproof as they are resistant to fading and discoloration.
Whether you need a kid's desk covering to protect a work or play table, or if you'd like to enhance the look of your dining area with a vinyl covering; you're in the right place.
We proudly offer an incredible variety of pre-designed vinyl table covers, as well as the option to enjoy a custom print for those with their own artwork to showcase. Vinyl desk covers bring so much to the 'table' and with ours, you'll enjoy an attractive, durable solution that protects the surface underneath and looks great.
Perfect for office desks, kitchen tables, children's desks and so much more, when choosing a vinyl covering for desks, be sure to pick one that looks, feels and functions flawlessly.
A good desk skin can go a long way – and our customers get to enjoy complete satisfaction whenever they order from us.
Why Pick Our Desk Skins and Vinyl Table Coverings?
Setting ourselves apart from our competition, we aim to combine great materials, low costs and world-class results. We use the highest quality vinyl for our table covers to ensure longevity, durability and comfort. As we keep our overheads as low as possible, we can extend these savings to our customers, too.
Each of our products is inspected for quality before leaving us, allowing you peace of mind that your desk vinyl cover will be as perfect as it is effective.
Unlike so many of our competitors that provide cheap, tacky solutions that don't stay in place, we ensure that our table vinyl covers can be secured, slip-free and reliable no matter what you plan on using them for.
Ideal for kid's rooms due to the soft, comfortable nature of vinyl, as well as adult offices, workplaces and businesses, our vinyl coverings are both effective and easy to order, so get in touch to learn more.
At Blue Side Studio, we enjoy nothing more than providing our customers with the best door stickers on the market. From those intended for bathrooms and bedrooms, right through to kid's room door stickers (as well as those to help decorate internal doors and more), we're sure to have something for you.
Available in a range of styles, colours and sizes, our decals for doors are some of the highest quality available online, and all can be delivered right to your front door.
Whether you're looking for bedroom door stickers to fit a theme within your home, bathroom door stickers to enhance the appearance of a doorway, or anything in between; our stickers for doors are second to none and boast a great range of features for you to enjoy.
Door decals can be a great way to add to the aesthetic of a room, as well as cover parts of a door that may be damaged or unattractive to look at. A good door decal can go a long way and with a multitude of options to choose from, including customisable products – your ideal door sticker is just a few clicks away.
Throw in the fact that our bathroom door stickers are waterproof and that our fade-resistant bedroom door stickers last for years and years without blemish, and you have a quality product that will do its job well into the future.
Why Choose Our Doorway Decals?
We understand that great decals for doors can make a lot of difference to a home, workspace, or retail premises. Whether you're looking for a gimmick and humorous solution, or a more serious sticker to act as a warning or deterrent for unwelcome visitors, we are guaranteed to be able to provide exactly what you're looking for.
Our stunning door stickers don't just look great they are designed to last, as they are printed onto high-strength vinyl, easy to apply and boast a highly effective adhesive that can keep them firm for years to come.
Why not turn your door into an open vista, a stunning outdoor view, or a focal point for guests? With stickers for doors of most sizes, as well as options to have a photo of your choice custom-printed, we are here to help you to get the most from your door and enhance its appearance in a sleek, modern way.
To learn more about our products (including the resilient vinyl material used, our printing process and more), simply get in touch with our friendly team today.